Phillip E. Santora, P.E., P.L.S., President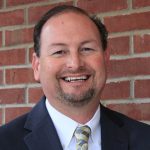 With more than 13 years of experience as president of Northstar Engineering, Phillip Santora has over 19 years of experience in design and project management, including construction project management in the field of civil engineering and a combination of 12 years of experience in surveying. His surveying and design experience has included street improvements, water and sanitary sewer systems, storm water management facilities and grading, drainage and utility plans for numerous municipal improvement projects, commercial site developments and residential developments. Phillip is married to Tammie Santora and has two children, Cody and Gabrielle.
Education:
Civil Engineering B.S., University of South Alabama, 1993
Certifications/Registrations:
Professional Engineer: Alabama No. 22524-E, Florida No. 53698, Georgia No. 24980
Registered Professional Licensed Surveyor, Alabama No. 22524-S
Associations/Memberships:
Member of the Alabama Board of Registration for Engineers and Land Surveyors
Dothan-Houston County Rotary Club
American Society of Civil Engineers
Alabama Society of Professional Land Surveyors
Deacon & Church Treasurer at New Hinson Baptist Church
"We're grounded, energetic professionals committed to that last word in our name: "Services." That said, we always meet and/or exceed the standards of our industry in a very timely, cost-effective manner."
-Phillip Santora
---
E. Lee Brown, P.E. – V.P. Civil Engineering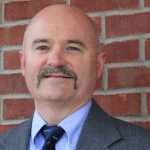 Lee Brown has more than 20 years of experience in design and project management. During the last 12 years at Northstar, Lee has worked on numerous projects including: FAA airport improvement projects, roadways, storm drainage systems, sanitary sewer systems, industrial parks, subdivisions, site planning and development, and erosion control. His past experience includes assistant county engineer and a consultant project manager/design engineer. Lee has helped establish the company's reputation in the quality design of residential subdivision developments and was instrumental in the formation of the Dothan Branch of the American Society of Civil Engineers.
In his spare time, he enjoys duck hunting and fishing and he loves spending time playing sports with his two children. Lee is a board member of Emmanuel Christian School in Dothan, and he and his wife teach 7th-9th grade Sunday School at their church. Lee hopes to expand Northstar's company services and assist younger engineers and employees in their professional development.
Education:
Civil Engineering B.S., Auburn University, 1989
Certifications/Registrations:
Alabama Professional Engineer No. 19822, Florida Professional Engineer No. 54307, Mississippi Professional Engineer No. 13309, and Tennessee Professional Engineer No. 112192.
Associations/Memberships:
American Society of Civil Engineers
"We strive to provide our services in a timely manner and meet your project schedule, being mindful of your time and budget. "
-Lee Brown
---
Larry W. Brookins II, V.P. Operations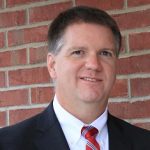 Larry Brookins has more than 20 years experience in the civil engineering field. Throughout his career, he has held a multitude of positions, including survey crew lineman, survey crew chief, draftsman, engineering technician, inspector and project manager. The opportunity to be in business with Phillip Santora arised in 1998 and since then he has learned how to assemble the right technology and personnel for any given project, assess production and navigate through adversity to complete projects on time and within budget. From the conceptual ideas to design and implementation of the construction process, Larry enjoys helping clients make their projects become a reality.
At Northstar Engineering Services, Larry says the team truly cares about one another and treats each other more like family than associates. They take their work personally and strive for excellence in the services they provide. Larry is married to Stephanie Brookins and they have three children; Emma, Lydia and Amelia. In addition to enjoying his job, Larry loves spending time with his family and fishing, hunting, golf and being actively involved in church ministries and activities.
Education:
B.S. Business Technology Management, Troy State University, 1997
Associations/Memberships:
National Notary Association
"We're there for you from the time pencil meets paper to the final as-built and boundary surveys – completely accessible on-site or off." -Larry Brookins
---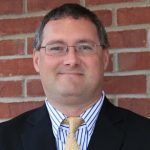 Steve Wayne Strickland, P.L.S.
Steve Strickland began working at Northstar Engineering in 1999. Over the past 13 years, he has been instrumental in Northstar Engineering's success. As a professional land surveyor, his experience includes: boundary surveys, topographical surveys, foundation surveys, ALTA/AGSM surveys, and flood elevation certificates.
He decided to work at Northstar because it is a smaller firm and he feels his own merits and actions are noticed and appreciated. "I feel blessed to work in an environment with such camaraderie and conviction to family values and work ethics," Steve says.
He hopes to obtain his Georgia surveying license and become a partner at Northstar Engineering. In his spare time, he enjoys family vacations, woodworking, gaming, reading, movies, geocaching, and exploring new cuisine.
Education:
Geomatics Surveying B.S, Troy State University, 2001
Certifications:
Professional Land Surveyor Alabama No. 29100
Associations/Memberships:
Alabama Society of Professional Land Surveyors
National Society of Professional Land Surveyors
---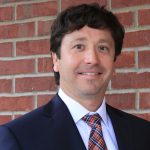 Jason Sawyer, Environmental Scientist
Jason Sawyer knew of Northstar Engineering's reputation for creating and maintaining good client relationships and six years ago joined the team to help uphold that reputation. He brings a vast array of knowledge to Northstar, having more than 10 years of environmental professional experience.
His experience includes wetland delineations and mitigation, environmental assessments, construction storm water inspections, percolation tests and environmental sampling and testing.
In his spare time, he enjoys cycling, hiking and fishing.
Education:
Environmental Scientist Analysis and Management M.S., Troy State University, 2002
Environmental Science B.S., Mercer University, 1997
Certifications:
Alabama Homebuilders Association, 2006
Wetland Delineator Certification, 2002
Stream Restoration & Design, 2003
Hazardous Materials Emergency Response Technician Certification, 2004
ALDOT Roadway Technician Certification
ALDOT Concrete Technician
ACI Concrete Field Testing Technician
Qualified Credential Inspector (QCI) for Construction Stormwater Projects
Associations:
Society of Wetland Scientists
International Erosion Control Association
---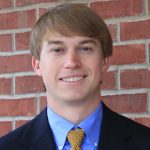 Trent Scarborough, E.I.
Trent Scarborough began working at Northstar Engineering in 2015. After graduating from Auburn University in May 2015, he was given the opportunity to come back to his hometown of Dothan to work at Northstar Engineering. Trent knew that working at Northstar Engineering would provide him the knowledge and experience needed for the P.E. licensure exam and a family-oriented, professional working environment. Since beginning at Northstar, he has been involved in the surveying and design of many commercial and residential projects. Trent plans to work to obtain his professional licensure and further his knowledge in the field of civil engineering at Northstar Engineering.
In his spare time, Trent enjoys playing golf, slow pitch softball, bowling, and spending time at the lake. Trent is an active member of Bethel Baptist Church.
Education:
 B.S. Civil Engineering, Auburn University, 2015